AV Festival 12: As Slow As Possible is a Festival in slow motion.
Excerpts from the Man For A Day soundtrack as well as tracks from the
Greie Gut Fraktion live set can be heard in GGuts slow music mix for Radio Boredcast
as part of the Vicki Bennet aka People Like Us
curated AVFestival in March.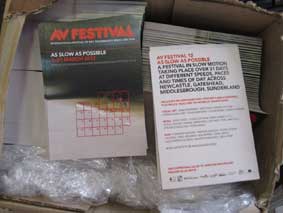 The set is called Slow Soup and all tunes are at 90 bpm and under.
Stay slow!